Frers 45 race yachts, Lady B & Outside sailing
Call us or email for a customised proposal.
The Frers 45 is the "smaller" sister of our Frers 50ft yachts. They are IOR racers and former Admiral cup participants. The admiral cup race is a race for country teams, and is held every two years in the UK. Since 2011 we have two of these yachts available for charter. They are classic race yachts and can have up to 12 people on board.
The skipper of Lady B, Jaap, is an absolute perfectionist. This boat is kept up to date with the best materials and always shines in our harbor. Jaap has the ability and patience to coach novice sailors in a short amount of time to engage and perform! Jaap will be disappointed if he does not make it into the top 3!
The skippers of Outside Sailing agency are a married couple from Friesland, Carla & Tjitze. They both bring a wealth of experience and together they offer a relaxed atmosphere for their guests.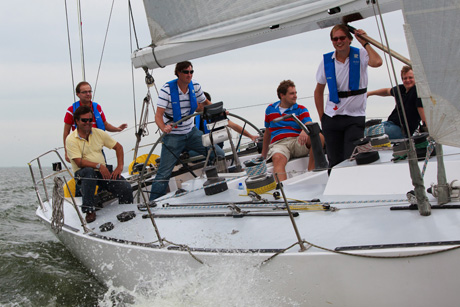 In Muiden, these two similar yachts are ready to race against each other in a match race or within a larger fleet. Many of our guests have never sailed before, but leave with a lasting impression!
Sailing yacht specifications
Type: Frers 45
Length: 13,40 m
Width: 4,15 m
Depth: 2,50 m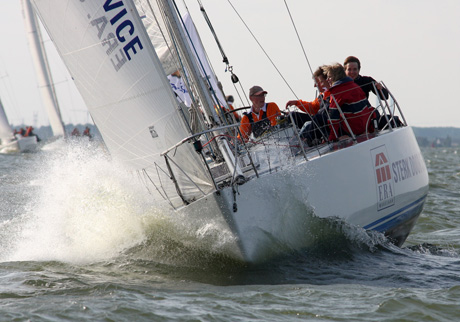 Other sailing yachts and boats