Salona racing cruising yacht 45 ft – Popov
Call us or email for a customised proposal.
Modern cruising racing yacht 'Popov' is besides fast, also very comfortable inside.
The skipper, Hans, sails national and international regatta's with his regular crew, but also with his guests on board he likes to win. He knows how to combine an infectious fanaticism with a lovely relaxed atmosphere on board for its guests.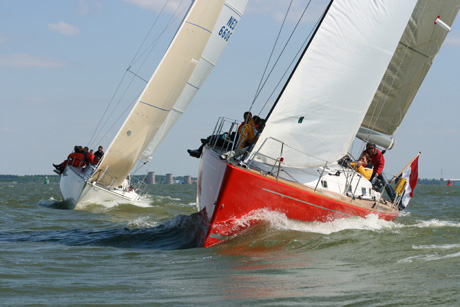 Sailing yacht specifications
Type: Salona 45 mk2
Length: 13,55 m
Width: 4,20 m
Depth: 2,70 m
Other sailing yachts and boats